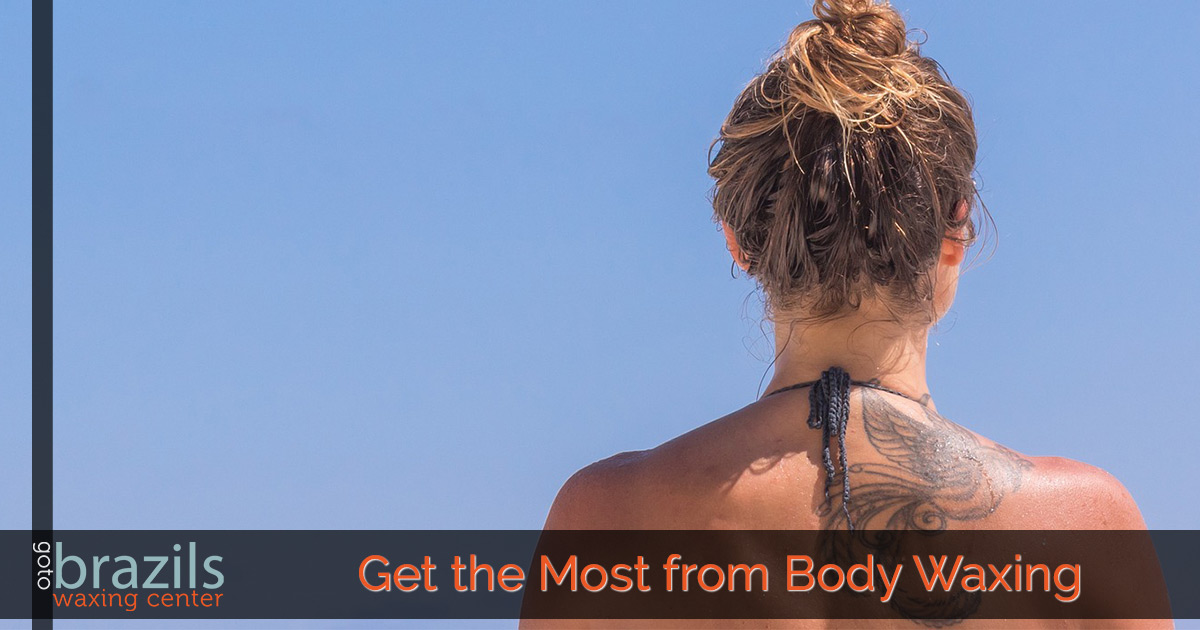 Did you know that everything from the timing of your waxing services to the medications you are taking can have a great impact on the quality of your hair removal service? Whether you are new to body waxing or it has been a while since your last visit to the salon, the team understands that you might have a few questions before you get waxed. In today's post, we'll review a few helpful tips to help ensure you receive the best wax of your life. Read on to learn more!
Body Waxing Tips
Make sure that you leave enough time between appointments to allow your hair to grow to at least one-quarter inch. If your hair is too short or too long, waxing may take longer than necessary and you may experience more discomfort than normal as the wax may not be able to adhere to the hair to easily remove it.

Consider taking ibuprofen, acetaminophen, or aspirin approximately 30 to 45 minutes before your appointment. These medications can help minimize redness, inflammation, and discomfort following hair removal.
If time allows, take a shower right before your appointment. This removes residual dirt and bacteria from the surface of your skin and opens up your pores, making the hair removal process quicker and easier while minimizing your discomfort.
Be honest with your waxing professional about any skin products and medication you are taking. Accutane, Retin-based products, and other medications can make your skin sensitive and more prone to tearing when waxed. Discussing this at your appointment can help you avoid injury.
With these simple tips, your body waxing services can be as comfortable and effective as possible.
Body Waxing Experts
Our team would love to meet you and discuss your hair removal needs. With affordable rates, a clean and hygienic salon, high-quality wax and innovative procedures, you can't go wrong with Brazils.