If you have never received a bikini wax before, you may be unaware of the different style options. At Brazils Waxing Center, we offer a variety of choices, because we know every client has different needs from our waxing services. To identify what's best for you, please consult the following guide! You can also give our waxing studio a call, and we can help.
Bikini
Typically, a bikini wax only removes the hair that would be visible around the bikini line. With this service, some hair remains, and can be sculpted into a landing strip, triangle, or other style.
Mini Brazilian
A mini Brazilian involves completely removing the hair from the front, leaving it totally bare.
Full Brazilian
The full Brazilian wax is comparable to the mini Brazilian, except that the behind area is also waxed.
Brazilian Plus
The Brazilian Plus includes a full Brazilian wax, plus the stomach trail.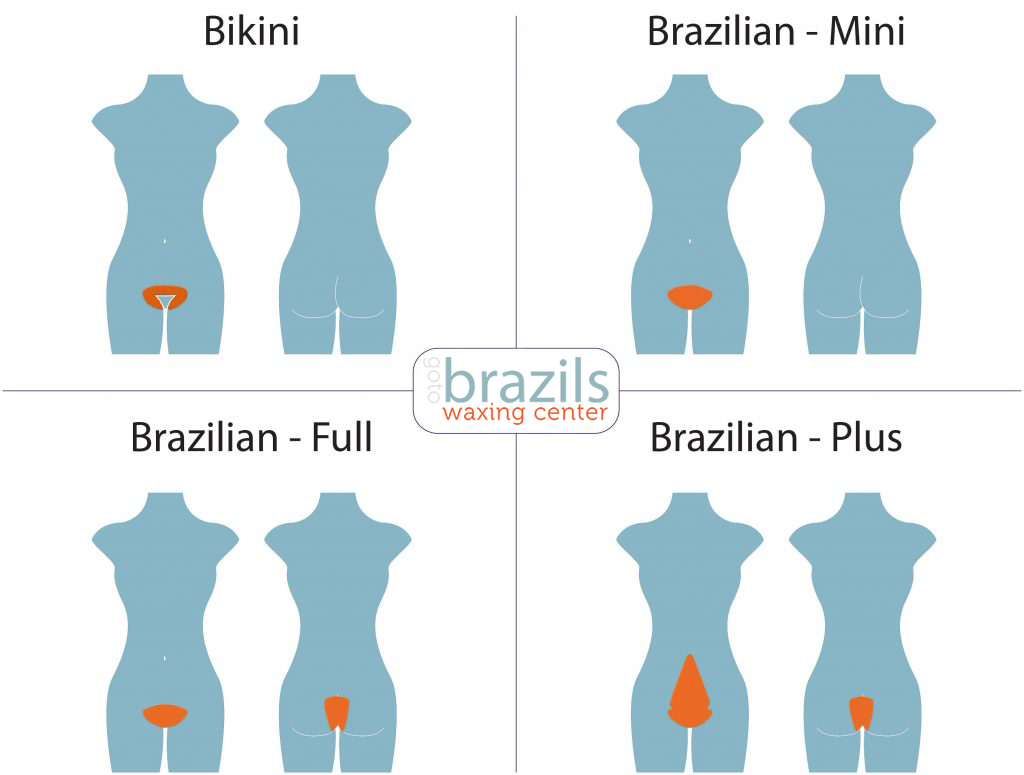 Do you have more questions about our bikini waxes? We can help! Contact our waxing studio here today.