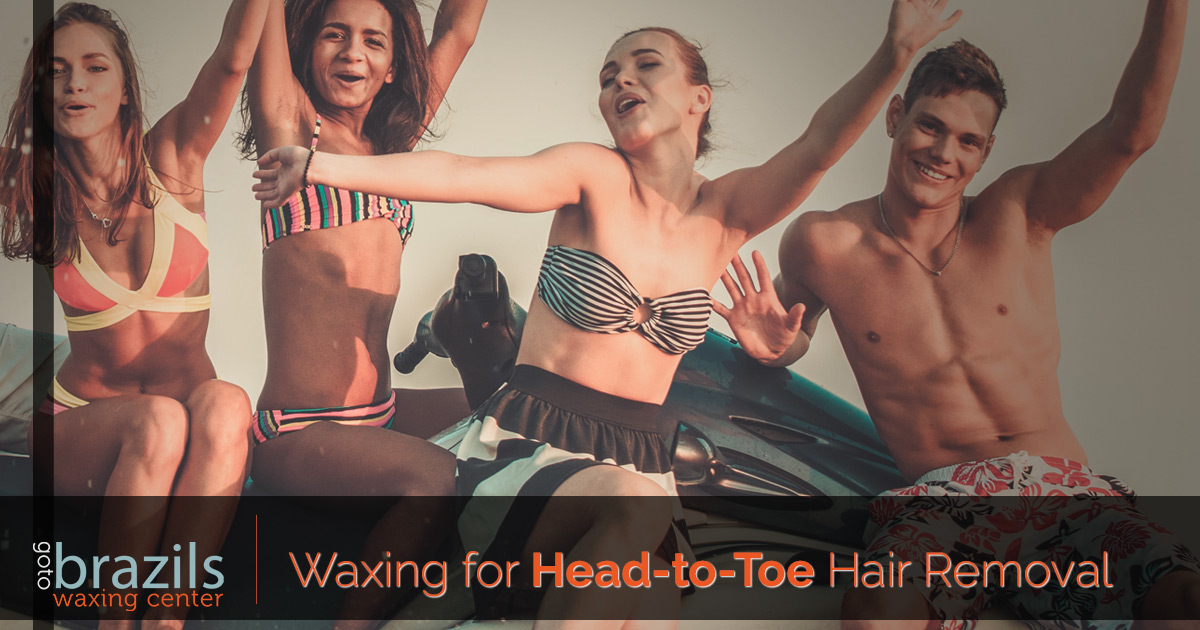 Removing unwanted hair can be a daunting task, especially if your hair removal method of choice isn't as effective or efficient as it could be. When you want hair-free skin for weeks on end, nothing compares to the results that hair waxing provides. Our experienced team at Brazils Waxing Center in Jacksonville is here to help you achieve the silky smooth skin that you have been hoping for, and whether you need your eyebrows, chest, legs, or bikini line waxed, we have all of your hair removal needs covered. Book your appointment with us today!
Hair Waxing Services
Waxing is a safer, more natural method of hair removal than razors or creams, making it ideal for removing unwanted hair from the ears, nose, lips, eyebrows, and forehead. When your skin is free of unnecessary hair, you're likely to experience better results from your cleanser, moisturizer, makeup, and other products.
Using a razor or depilatories to remove hair from your arms, legs, chest, or back can be time-consuming, as well as difficult for those hard-to-reach areas. Hair waxing allows larger areas of hair to be removed at once, providing effective hair removal in a fraction of the time with minimal effort on your part.
When it comes to removing hair from certain parts of your body, there are some areas that are just too delicate for sharp blades and harsh chemicals. Bikini waxing is a hair removal alternative that provides fast, reliable and long-lasting results with little risk of irritation for your most sensitive skin.
Hair Waxing Experts in Jacksonville
Ready to experience the benefit of long-lasting hair removal? If so, then Brazils Waxing Center is here to help. Because each member of our team is state board-certified, you can trust us to remove your unwanted hair safely and efficiently. Our specially formulated hard wax removes hair from the root and won't stick to your skin, providing a comfortable waxing experience with minimal discomfort. Contact us to learn more about our hair waxing services!