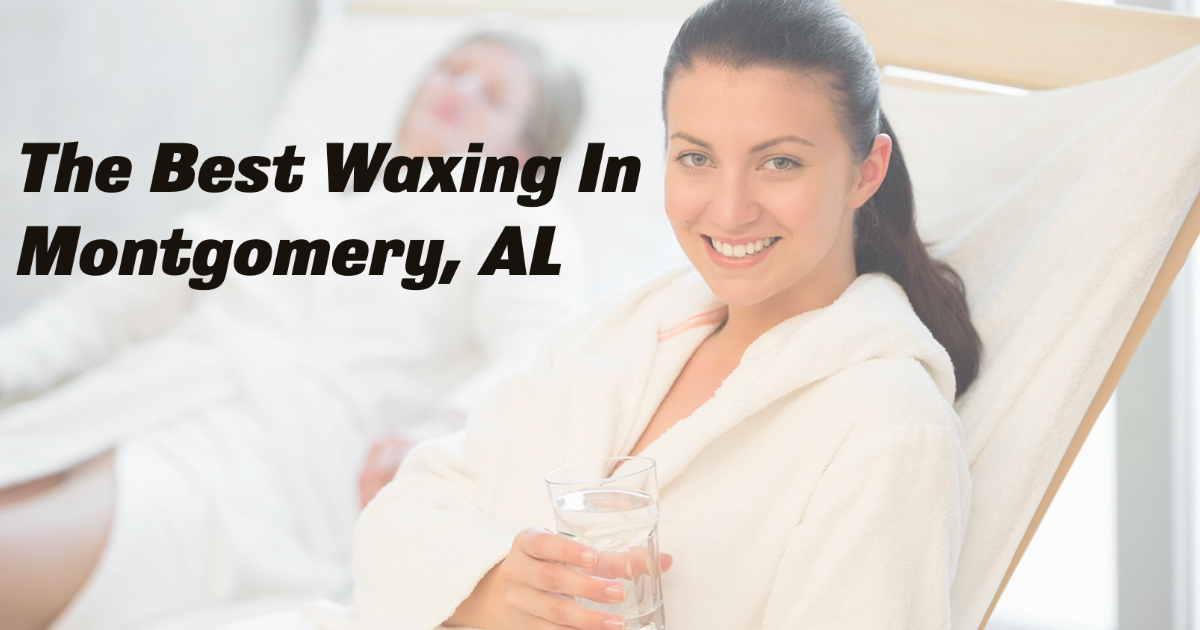 If you are searching for the best full Brazilian waxing in Montgomery, AL, look no further than Brazils Waxing Center (BWC). At BWC, we are proud to offer an extraordinary customer service experience unlike any other. Here is what to expect when you step inside our Montgomery salon.
Boost Your Confidence
Feel healthier, happier, and more confident after just one appointment at Brazils Waxing Center.
Self-esteem is one of the most reliable predictors of contentment and happiness. By taking advantage of our full waxing services, you will look and feel better.
Waxing the right way nourishes your skin. Our Montgomery location uses exclusively all-natural, vegan hard wax. Our custom-blended hard wax pulls up hair cleanly and swiftly by the root. The wax does not stick to skin, tear skin, or pull at your skin. This makes it ideal for all our customers, including those with sensitive skin.Regular waxing with our natural wax products will leave you with smooth, nourished, and glowing skin.
It exfoliates your skin and prevents irritation and imperfections, like ingrown hairs. Our customers enjoy silky, smooth skin, but that is not all. When compared to other hair removal methods, waxing results in less irritation and considerably fewer ingrown hairs.
Waxing reduces stress and frees up your time. If you rely on shaving to remove hair, you will need to shave every two to three days. Your skin will be dry and flaky, and it may feel coarse to the touch, particularly if you go a long time without shaving. To put it plainly, shaving is time-consuming and only partially effective.Waxing will save you time. Waxing lasts markedly longer — an average of three to six weeks. It's quick and it removes hair from the root. When you choose waxing and BWC, your skin will look great, feel great, and you will have more time to show for it.
Visit us at our location in Montgomery, AL. Our staff will treat you with the utmost care and professionalism, and make sure you leave feeling more confident in your skin.
Discover Montgomery, AL
Full Brazilian waxing is not the only reason to visit our Montgomery, AL location. Montgomery is full of historic significance, and is the center of a bustling arts and entertainment scene.
Whether you are in Montgomery for a few hours, a day trip, or for an extended vacation, there is something for everyone. Montgomery is one of the destinations on the nation-famous Civil Rights Trail. In Montgomery, you can see where officers arrested Rosa Parks and explore the very church Martin Luther King Jr. attended.
Additionally, there are various museums and art galleries to tour as well as year-round festivals to attend.
Enjoy These Deals And Discounts
At Brazils Waxing Center, we understand that you want to fully enjoy your time in Montgomery and we want to do whatever we can to help. That is why we have great deals and discounts available at our Montgomery salon.
To take full advantage of our deals and discounted pricing, download our mobile application. Our app features awards, specials, and time-sensitive discounts. New customers are eligible to receive a special, new client price, and all customers enjoy $10 off when they refer a friend.
For full Brazilian waxing, leg waxing, and eyebrow shaping, stop by our Montgomery salon located at:
4749 Berry Blvd
Montgomery, AL, 36106